Confocal Microscope
Code: CS4
NIDEK's three-in-one Confoscan4 is the most advanced instrument of its kind. This competitively priced confocal unit is auto-aligning and is not affected by corneal haze and opacities. The one-of-a-kind Confoscan4 also includes automatic cell-analysis software that detects the number of sides and area of each cell, as well as endothelial cell density.
Features
Corneal Microscope with 40X Probe
Gel-immersion exams as quick as just 15 seconds, real-time in-vivo histology, full cornea/endothelium/epithelium scans, and multiple internal fixation mires.
Non-contact Endothelial Microscope with 20X Probe
Wider measurement area (up to 1000 cells/exam), 12mm working distance in air, automatic cell count and endothelial density measurement, and increased reimbursable exams.
Precision Pachymeter with Z-Ring
Accuracy of +/- 7 microns, increased image stability, and precise location of corneal layers and structures — including flap and residual bed thickness in LASIK corneas.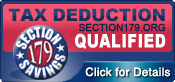 Other Popular NIDEK Products:
Microperimeter Biofeedback System
Autofocus Retinal Camera
Photocoagulation Laser
User Contributed Images
No images so far, please contribute
above